About Dr. Michael G. Zey,
EXEC. DIR. OF THE EXPANSIONARY INSTITUTE
---
Dr. Michael G. Zey is the executive director of the Expansionary Institute, a Morristown, NJ-based consulting and research organization focusing on future trends in technology, politics, society, the economy, and the arts.
Dr. Zey is an internationally recognized futurist and sociologist who has written several books on the future trends, social trends, the economy, and technology and science. He enjoys visibility in policy, academic, and business circles, as well as in the mass media. Over the last several years he has delivered speeches and policy statements on the future for several corporations, including United Technologies, IBM, SPRINT, the International Licensing Society, and American Airlines.
Booklist, in its review of his book Seizing the Future, declared that "with the right breaks Zey could be the next Alvin Toffler". Now, a loose worldwide network, drawn from the techno-underground, the military, and business, has formed around the book's overall vision. Think tanks have utilized the information and perspective in his book in their own position papers and newsletters.
In addition, he is a consultant/expert to a variety of high technology/engineering corporations, as well as to various governmental agencies, in the areas of future planning, management, and utilization of human resources. A wide range of organizations, such as NAFTA, educational planning associations, and Chambers of Commerce seeks Dr. Zey's views on the future.
He is also Professor of Management at Montclair State University in Upper Montclair, NJ.
---

LECTURES, KEYNOTE ADDRESSES, SPEECHES
Dr. Zey regularly addresses corporate conferences, trade association
meetings, and educational seminars. These include:
The World Future SocietyDupont CorporationSprint, Inc.United Technologies CorporationAmerican AirlinesIBMThe Morris County Chamber of Commerce Committee on the FutureExhibitors Magazine national conferenceInternational Society of MentoringNew Jersey Society of EngineersAssociation of Supervisors and Curriculum DevelopersGencorpPhi Theta KappaLicensing Executive SocietyAmerican Association of Retired PersonsAmerican Society of Training and Development.The Mentoring Association
AT&T
MEDIA APPEARANCES
Print Media
Print media interviews and quotations have appeared in: The Wall Street Journal, The Futurist, The MBA Executive, Entrepreneur, P.O.V., Success, Controller Magazine, Executive Strategies, Management Review, The Academy of Management Review, Forbes, Training, Training and Development, Working Woman, The Washington Times, La Figaro, Sales and Marketing Management, The Newark Star Ledger, Insight, and numerous other periodicals and national newsletters.

TV / RADIO
Dr. Zey has been on two separate national book tours, has appeared on over a hundred local radio and TV programs, as well as national and international radio hook-ups such as the USA Radio Network, the National Business Network, Public Radio International, and Radio Free Europe.

Some of the major television programs he has appeared on are:

Fox on Trends (Fox News Network)Business Day (CNN)The Wall Street Journal Report (CBS)The World Business Roundup (CNBC)The Turning PointAmerica's Vital Signs (CNBC)
Entrepreneurs Only (CNNfn)
---
WHAT THE PRESS HAS TO SAY ABOUT MICHAEL G. ZEY
---
Montclair State University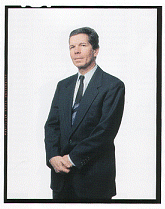 Michael Zey is a nationally recognized expert on the information revolution and the role it plays in the development of the Macroindustrial Era. He is working on another book that examines the extent to which cultural, political, social and economic factors help and hinder the development, introduction and ultimate acceptance of new technologies.
"I am examining the role these factors play in successful implementation of breakthroughs and innovations such as genetically produced foods, nuclear fusion, space technology, cloning, control of weather, space exploration and colonization, subterranean cities, the hypersonic plane, the high-speed rail and genetic engineering," he explains.
Dr. Zey is a consultant to corporations, such as IBM, AT&T and DuPont, as well as to government agencies on future planning and mentoring.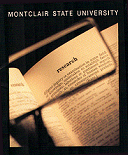 In another project, Dr. Zey is exploring the role information technologies, such as computers, virtual reality and new communication devices, will play in scientific and technological development. His research takes an in-depth look at how information sciences and information technologies will help organizations and society achieve progress in fields such as biotechnology, energy, aerospace, transportation and physics. The results of this study will be published in The Futurist magazine, for which Dr. Zey is a regular contributor.
Dr. Zey is developing what he terms "cybermentoring," a set of methods by which companies can maintain formal mentoring programs even if program participants are in different locations. "I use the word 'cybermentoring' to refer to a broad range of electronic modalities by which mentor and protégé can communicate and still retain much of the intimacy of the physical one on one interface," he explains. "I examine the efficacy of modalities such as e-mail, telephone, video-conferencing, Webcams and virtual reality to replicate the in person mentor-protégé interface." Dr. Zey's work also looks at other research that compares electronic and in-person communication, and focuses on the experiences of companies already using cybermentoring.
"My students play a variety of roles in these projects, from actual research and writing summaries to brainstorming with me about the subject areas," he says. Many of them continue to work on Dr. Zey's projects after graduation.
Michael Zey Rank: Associate Professor, Management

Education: Ph.D., Rutgers University

Publications:
The Future Factor: The Five Forces Transforming Our Lives and Shaping Human Destiny, McGraw-Hill, 2000
Seizing the Future: The Dawn of the Macro-industrial Era, Transaction Publishers, 1998
Seizing the Future: How the Coming Revolution in Science, Technology and Industry Will Expand the Frontiers of Human Potential and Reshape the Planet, Simon and Schuster, 1994
The Mentor Connection: Strategic Alliances in Corporate Life, Transaction Press, 1991




Seeing Virtually Into The Future
(Morris Magazine - February 2000)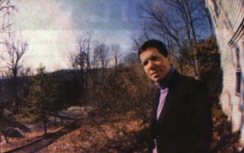 It's not only possible, but likely, that intelligent life will one day be found on Mars. And it might look like your next door neighbor.
In fact, it might be your next door neighbor.
"When we terra form mars, it will be the largest public works project in the history of our species," said Michael Zey, Ph.D., a "futurist" and professor of management at Montclair State University.
"Replicating Mars in the image of the Earth is a humanistic pursuit," he argues.
The colonization of space, the pitfalls of a "virtual society," the nature of human existence, the sonorities of a Philip Glass Symphony: pick one, and buckle up. A conversational journey with Zey, executive director of the Morristown - based Expansionary Institute, moves with the speed of a bullet train and the urgency of an atomic clock.
And just when you think this futurist is racing to embrace all that the computer age portends, he surprises with an observation on the necessity of real human contact.
"Virtual reality can never replace human contact," says the Morristown resident. "Can you see a father video conferencing with his daughter at her birthday party? Or at a Little League game? It's never going to be the same."
Zey's work - revolving around his best-known book, Seizing the Future (which was recently revised and re-issued) - has made him a recognized authority on social trends and the future of the business landscape. He's appeared on CBS, CNBC, The Fox News Network and CNN.
His forthcoming book - which is finished except for the title - will deal with what Zey calls "The NEXT big question: what's real and what's virtual?"
During a recent wide-ranging discussion of life as we practice it in the year 2000, Zey waxed philosophical about the advantages of technology ("bullet trains... New York to Chicago in one hour") and the drawbacks of internet-fueled workforce mobility ("disposable employees... and the shorter life span of the average employee, the less institutional memory").
Yet, he's bullish on the future. He sees society rebuilding itself upon the bedrock of the past: the family unit.
"The technologies that are developing are actually going to make it easier to exist as an independent domicile," argues the business-suited Zey. "A lot of people mistakenly view working at home as an intrusion, but in the nineteenth century, many home were working farms. So the future is really a return to the past."
---
Professor Takes A Bold Look At What The Future Holds
by Stephanie Mannino
He doesn't have a crystal ball, but Dr. Michael Zey of the Management Department holds a vision of the future in which communication will improve, time spent commuting will decrease and nations will work together on large-scale endeavors such as space travel. And this future may be closer than we think. Zey believes the next ten years will be a time of tremendous change and progress, a topic he discusses in his sixth book, The Future Factor: The Five Forces Transforming our Lives and Shaping Human Destiny (McGraw-Hill), which hit bookshelves in May.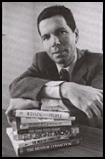 In his new book, Zey explores current and new technology in bio-science, manufacturing, aerospace, computers and genetic engineering, and how that technology will change our lives. The second aspect of the book tackles what Zey calls the "why" question. "I wanted to explore why we are trying to improve ourselves," he said. "Is it transcendent? Is something, beyond our understanding, motivating us? Many people are asking what will happen, but not why."
His thoughts are an attempt to dispel negative ideas about the future. From last year's Y2K panic to the threat of overpopulation to reservations about space travel, Zey has noticed a trend in anti-technological thinking.
"I consider my ideas beyond optimism," he said. "I think human ingenuity always finds ways to accommodate change."
Among his predictions, Zey believes innovations in transportation, even more so than the Internet, will have a strong impact on our society.
"Today, so many people believe we're living in the 'age of information.' In reality, our society still exists on the basics and can't survive without them," said Zey, who was named one of "Five Jerseyans to watch in the 21st Century" by Suburban Essex and Morris Magazine. "If we tried to exist mainly through Web pages, we'd become a secondary society." The introduction of high-speed technology could change the way we think about communicating - and commuting - across the country.
"I think the real advantage will occur when we can travel on a high-speed rail," he said. "When I can get to Chicago in 45 minutes by train, I'm going to see that as a major breakthrough." Literally interacting with people in another city will not only help workers use their time more efficiently, but will improve real world relationships as well. "Right now there is a lot of communication through e-mail and the Internet. We're communicating in a way we never thought possible, but that's not necessarily aiding our interpersonal connections with others."
Improved relationships come into play as we enter what Zey considers the macroindustrial era, one in which societies will embark on large-scale production.
"Whether it's satellites, buildings or cities, things are going to be huge," said Zey. "There won't be just one country exploring space. Something like this would require several countries to collaborate."
Space exploration is one area Zey sees as part of a natural progression of investigation and advancement. "Movement is important, it's a liberating experience for human beings. Historically, that was seen as people migrated from Europe to the United States," he said.
Working together is the key to improving our human relationships across the globe. "People will need to see each other," he said. "Having co-workers from all over the world will lead us to discover similarities in each other, realizing that we are all members of the same species." With more collaboration, Zey foresees a growth of understanding and tolerance that may put an end to racism.
While basic forms of communication still outweigh the importance of the Internet, Zey, who holds a doctorate in sociology, believes more good than bad will come from new forms of technology.
"Snow days don't exist anymore," he said. "Now employees can use e-mail and faxes to communicate even if they're not in the office." Eventually, Zey anticipates virtual reality playing an instrumental role in workplace communication." It will be possible to have a meeting using virtual reality. People will be able to see and interact with those who are hundreds of miles away."
Although much will change over the next decade a great deal of technology already has become part of our daily lives. Education is just one area that has already seen the benefits of innovation.
"Montclair State was quick to embrace technology," said Zey. "I think the University becoming digitized has made me a better researcher. Information is not only text-bound anymore so I can come into class with something 'hot off the press.' "
Zey isn't worried about being replaced by a computer. "Teaching in the classroom will always exist, but now it can be supplemented by distance learning," He said. "We can afford to have technology and science take a backseat because they have the potential for making the learning process easier."